Grow. Build. Make an Impact.
Shared values and vision. A culture that's meaningful. This is what Coterra is all about.
Coterra is an idea-driven organization where open dialogue is encouraged, and fairness, and integrity are expected at all times. We embrace progress over comfort with a heavy reliance on innovation, technology and data analysis to drive progress and value creation, with built-in checks and balances across functions.
At Coterra, every person can make us a stronger company. We strive to maintain minimal hierarchy, creating the opportunity for anyone who is inspired and offers ideas to have an impact. We truly are a place where ideas matter.
Our culture is shaped by three important viewpoints:
People First
Our team members give us the ability to adapt and thrive in all aspects of business.
Ideas Welcome
We believe that anyone can contribute a winning idea, so we empower all team members to have a voice.
Team Approach
We work and learn together so that we can make informed business decisions.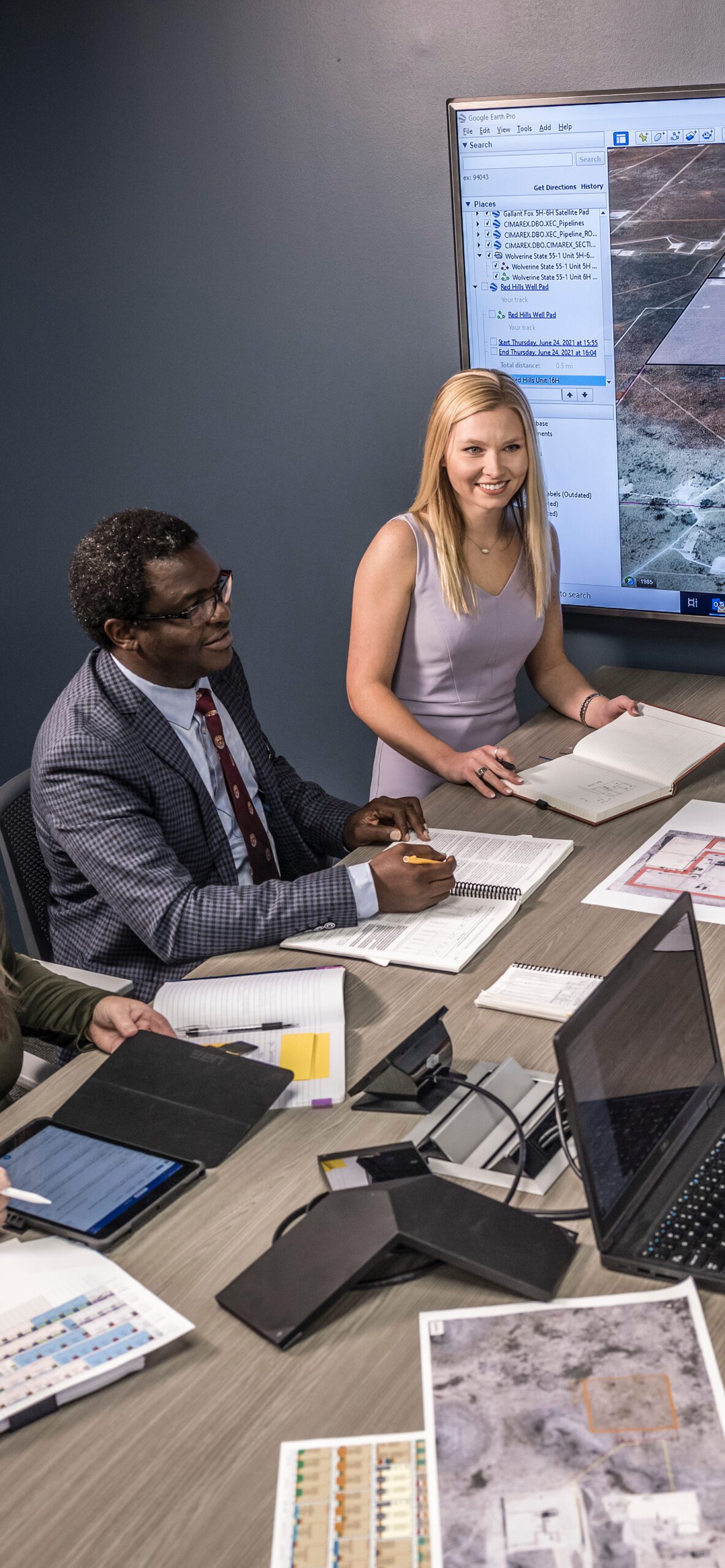 Principles and Practices
Coterra's core principles are established and consistent, while we allow our practices to evolve as we learn, grow, and succeed. Our operational framework rests on these key pillars.
01. Safety

We prioritize the safety of our employees and the communities where we operate by emphasizing personal responsibility and safety leadership.

02. Integrity

Integrity and honesty are key to good decision making. We honor our commitments and take ownership of both our work and our actions.

03. Transparency

We are an open culture with a shared mission we all understand: To create value by generating sustainable returns for investors while responsibly providing reliable energy solutions to all.

04. Excellence

We are not interested in being average. We believe in challenging ourselves to meet a standard of excellence in everything we do.

05. Opportunity

We give authority and responsibility to those who demonstrate their ability to perform rather than a system based on tenure.